Identifying the best property management company as a landlord
As a landlord, having an excellent property management company's services is essential to preserving your property's asset value, reducing void periods and maintenance costs. When you are a first-time landlord, choosing the right firm can be a more daunting task. On this page, we describe the critical roles of a property management company and how you should go about choosing one to ensure that your property is in safe hands.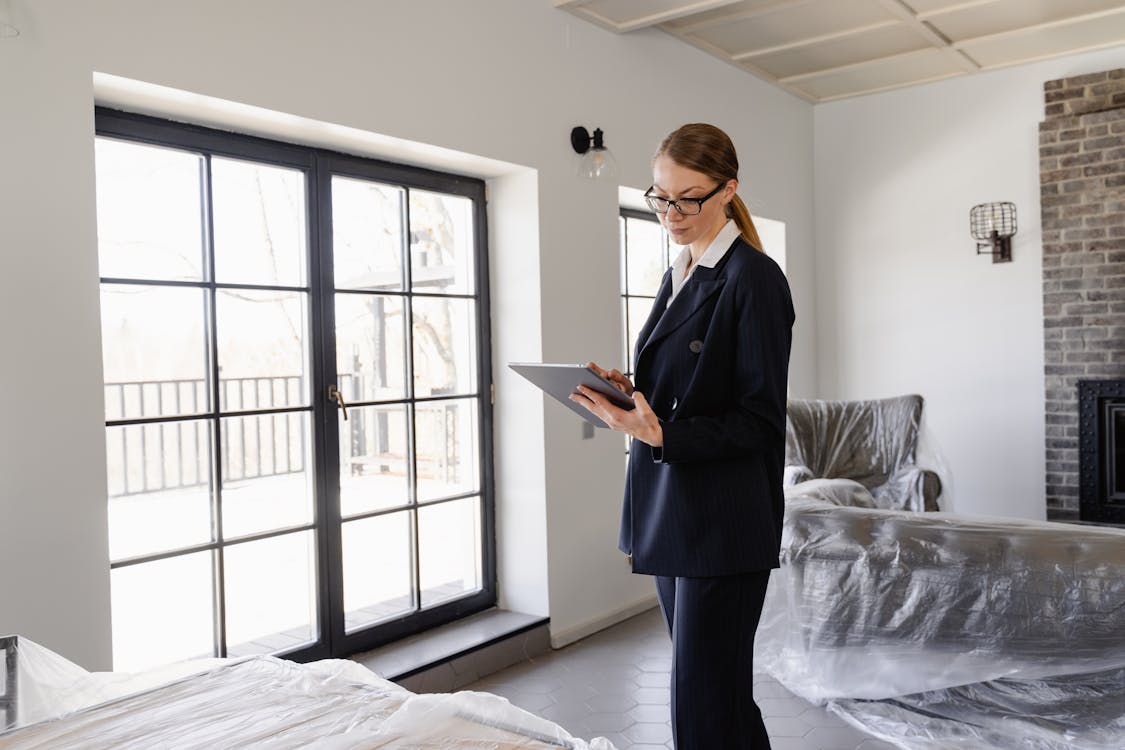 Property Manager Roles & Responsibilities
Vet Tenants
Your tenants should have a valid permit to stay in the UK (Right to Rent Check). They should have an income to cover the rent (and their living expenses). They should provide references of previous landlords or agents. This step goes a long way in avoiding tenants from hell and preserving your property asset value.
Rent Collection
Most property management companies also help with rent collection. Ask if the company you are prospecting will guide tenants to set up a direct debt in collecting rent, or ask them to set up a standing order (direct debt is best because it comes off the tenants account automatically, but not all companies can arrange for this). If the tenant needs to be prompted each time to pay rents, chances are that rents might not always be collected on time.
Deal with Tenant Issues
A good manager deals with tenant issues promptly and on time. Issues range from complaints from neighbours (be it smoking, loud music or other such behaviours). Some will go the extra mile and sort out minor disputes between flatmates. This is especially desirable for property management companies in London – where you find a large number of HMOs. For a landlord who has another main profession, having a company dealing with tenant issues can be a time-saver.
Legal and compliance requirements
A professional firm will ensure all legally required safety regulations are met and ensure that new regulations as they come by are complied with – including EICR (electrical) checks, landlord gas safety inspections, carbon monoxide, and smoke/heat detectors assessment etc. If any fault/issues are found, the company would have tradesmen they work with to resolve the issues and make your property compliant.
Lower void rates
The company should be on top of maintenance and repair works. The property is maintained in top shape, reducing the need for keeping the flat empty after a tenancy ends for repair and maintenance. This reduces void rates and increases rental yield for landlords.
Manage Repairs & Maintenance
This is the key function. The company should have a team on top of property maintenance issues and send handymen/tradespeople quickly to quickly assess the situation and solve problems. A small leak stopped on the same day prevents a flooded floor the next day. The firm should work with tenants closely who are usually the first-reporters of the maintenance issues.
Access to Trusted Vendors
Having a large pool of plumbers, electricians, gas engineers, locksmith, carpenter, and all other kinds of tradespeople and suppliers of parts for various parts of the property (like plumbing, kitchen equipment, carpentry) is a great time-saver for a landlord – who can outsource all such activities to the property management company.
What to Look for When Finding a Property Management Company
1. Professional Licenses & Certifications
Professional property management companies should have the certifications and accreditations that help you understand that they have the right set of skills. The government guidelines require them to be a part of a redress scheme, and there are two approved ones.
Ideally, they should also member of a professional body like The National Association of Residential Property Managers (NARPM)
2. Specialized Experience
Due to the complexity involved in property management, you should involve a firm with specific experience in your niche. If your asset is a single 5 bedroom HMO in Clapham, London – look for a property management company that can deal with tenant issues with 5 professionals (who are 25-40 years old), with occasional loud music and complaint from neighbours. If your property is situated block of flats – look for a property management company that can understand your relationship with the freeholder and the block management company – and be on your side when dealing with them.
3. A Solid Reputation
A track record in property management, dealing with tenant issues, collecting and sending landlords to rent on time, and consistently managing a set of properties should stand out over a long time. Ask for references from other landlords, ask for the issues that the company faces in managing other properties in your area or similar in nature to your property – and genuinely have a conversation about how they have solved those issues – who are the key members in their team and how they ensure that things are handled fast and on time.
4. Low Void Periods
Fact-check the property management companies on their void management strategy and what they do to ensure to keep the number of days your property is not tenanted at a minimum. Voids are expensive and avoidable. A smart property manager will easily help you increase the net rent collected in the year by a few hundred pounds.
5. Services provided and fees
Look carefully at what exact services the property management company will provide you.  Typical services are –
resolving tenant issues and requests
property wear and tear maintenance
marketing the property
collecting rent
handling move-outs and evictions
To avoid future surprises, you should get a clear breakdown of all fees and fees for all addon services, all out-call charges, and repair overhead charges. Most companies charge the overheads as a percentage of the labour costs. You should check that the management agreement you sign documents how repairs are handled and expensed and set out the expense limit you are comfortable with. Oasis Living provides a full service of property management features that you can benchmark another firm against to see what they provide vis-a-vis the fees they charge.
6. Great Customer Service
When it comes to property, the unexpected always happens. Try to go for a firm that provides as round the clock support as possible, so you are not at the end of the telephone line about a neighbour complaining about noisy tenants, or you do not have to deal with property issues on your own over weekends.
7. Transparent Contracts
Given there is a list of services available, you should ensure that the property management agreement is transparent, lists all the services the firm will perform for you, clearly dated with specific start and end dates and all fees (fixed and variable) clearly documented.
Conclusion
A full-service property management company is essential for the continued success as a landlord and your appreciating property value. It is essential to do your homework and detailed research of pros and cons, screen carefully and go with one that suits your specific property type, area, and needs. If you have properties in London and looking for a manager, contact us today.